The first property from progressive new hotel brand, SALT, will open in Mauritius on 1 November 2018
Aéro-News (SALT of Palmar ) Newly launched hotel brand, SALT, today announces its first property, the 59-key SALT of Palmar that will open on the east coast of Mauritius on 1 November 2018.
A humanistic approach to hospitality for the culturally curious traveller, SALT takes its guests to people – not just places – connecting them to locals and their way of life, placing them in the action, not just beside it. SALT's creator and CEO of The Lux Collective, Paul Jones, comments, "When deciding on the location for our very first SALT hotel it had to be Mauritius. An exotic, volcanic beauty drenched in history and modern culture, Mauritius has much to offer beyond its picture-perfect beaches, and its people are some of the most welcoming and passionate I have ever met. It's a destination ripe for exploration too often overlooked by those who think it's just for lazing on a beach. SALT of Palmar will be a gateway for discovering the real Mauritius, designed to disrupt those preconceived notions and attract a different type of traveller to the island."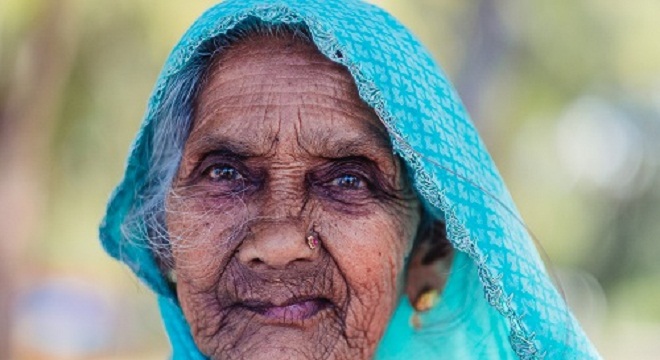 SALT guests will be immersed into the heart of Mauritian life, with the opportunity to connect directly with locals via Skill Swap. This means they exchange their time, talent & skills to the local people. Guests of SALT can also join our local suppliers and see their work or passion. From pottery with Janine at her Pamplemousses studio or early morning fishing with Kishor, to coaching the local football team with Fabrice or basket weaving with Mrs Bulleeram in Brisée Verdière – SALT has friends doing incredible things all over the island and guests are invited to share their passion.
In fact, every day is learning day at SALT, and the hotel's local team and network of experts will show guests how they do things differently. Fancy helping out on the SALT Farm? Learning how to cook Mauritian Chicken Curry with our chefs? Mastering the maravanne rattle and moutia drum? Just sign up at the chill-out area.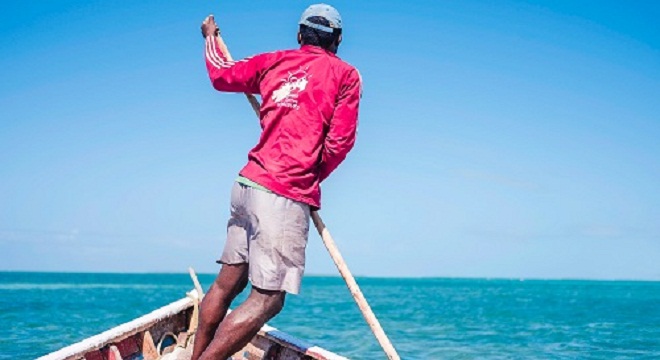 Every guest will receive a copy of  THIS IS MAURITIUS – a new guidebook created by the talented locals who know the people and places that make the island tick. Maps, local SIM cards and the SALT app unearth the local knowledge on hidden gems. The hotel's fleet of cool convertibles or bikes can be hired to explore nearby villages, temples and markets.
Recognizing the strong connections between people, plate and planet, and the fact that our food choices have a major impact on the health of the environment and our guests, SALT is committed towards Good, Clean and Fair food. Whilst our chefs are committed members of Slow Food International and part of Slow Food Chefs Alliance, Salt of Palmar is working closely with Slow Food International and Earth Markets Mauritius, their local official representative. SALT adheres to Slow Food Travel promoting ecotourism and providing all our guests a culinary journey, full of stories, traditions, flavours, and craftsmanship.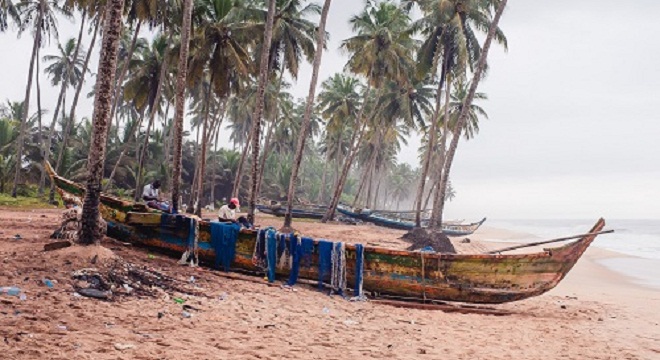 The  food philosophy will be fresh, local, homemade, seasonal and zero waste – simplicity is the key ingredient. With not a buffet in sight, the team of all-Mauritian chefs will design the daily-changing menus around whatever the farmers, fishermen and growers bring in that day. The on-site bakery will produce tempting bread, pastries, home-roasted African coffee, local teas and tropical juices. Artisan pickled vegetables and preserved fruits are sourced exclusively from local, organic farms; all made in small batches using only seasonal fruits and vegetables. In the kitchen, we look to simple, ancient cooking methods. The wok, the tandoor oven and the charcoal grill are the trinity, whilst smoking anything and everything to release and enhance flavours. Fresh fish reach the kitchen every morning within hours of being caught. And the SALT Farm, which cultivates hydroponic fruit and vegetables, will supply most other produce. Run in conjunction with Island Bio, a local NGO dedicated to empowering those in need via skill building programmes and training in agro-culture, the SALT Farm is a partnership based on a shared belief that fresh, high-quality food is the right of everyone.
SALT of Palmar will pulse to the rhythm of sega music, with up and coming local artists performing at the resort. Giving Mauritian artists a platform to reach an international audience. The hotel library will be the place to relax and explore, curated by a team of local authors who handpick the very best Mauritius- related literature, from fact to fiction, fantasy to folklore.
The SALT EQUILIBRIUM will come complete with a salt room, five treatment rooms and a team of local therapists offering a pick and mix of salt-based treatments to energise, relax, detoxify and rejuvenate. And a community of shared interests is just waiting to be created as guests come together for The Sunrise Run Club, sunrise salutations on the beach, meditation at Brahmakumari, dawn photography tour, hike & bike, yoga at the SALT Farm Shala and many more.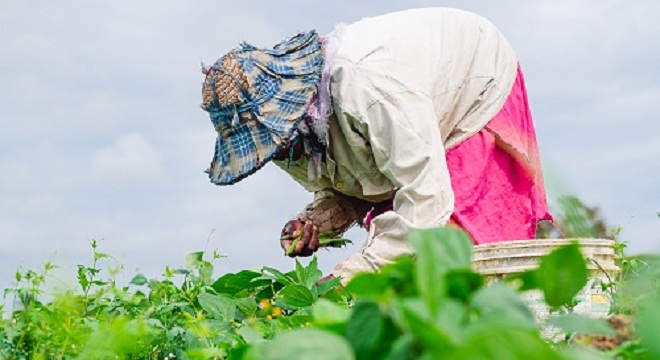 Guests can be confident that sustainability and environmental consciousness is at the core of the hotel. Simply by staying, they contribute to protecting and empowering local communities, creating opportunity and employment, and preserving the environment via the single-use plastic, bio-farming and zero-waste policy. The hotel will run regular beach clean ups, a farming school and ongoing training sessions for the community, all of which are open to guest participation.
The SALT of Palmar building is an iconic edifice that leads straight onto Palmar beach originally designed in 2005 by revered Mauritian architect, Maurice Giraud. It will house 59 rooms all overlooking sea, garden or the 25-metre lap pool, and is being transformed by Mauritian architect Jean Francois Adam in collaboration with French designer Camille Walala. Well-loved for her bold tribal pop style and show- stopping spaces, Walala scoured the island for inspiration and talent to cherry pick the very best local craftspeople to design bespoke pieces for the project to create a space that introduces a fresh, playful design concept to the island without distracting from its breath taking beach location and surrounding nature. Local will be found in every nook and cranny – from the homespun ceramics in the restaurant to the handwoven beach bags and all-natural toiletries in every room.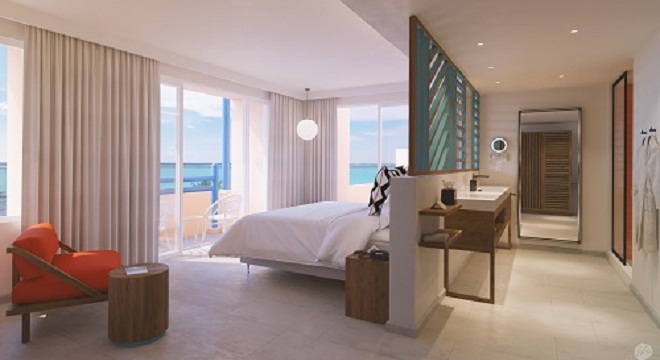 Mauritian General Manager, Raj Reedoy, commented, "SALT of Palmar is Mauritius' most exciting new opening, but not just for visitors. Stripping out the formalities between guests and team members, the hotel has already brought together a diverse community of local people who feel so proud to be part of a Mauritian-run hotel that will truly champion the culture and heritage of their country. We are looking forward to opening the doors to the very best of Mauritius for our guests."
Rates start from $200 per double room per night on a bed and breakfast basis.
For more information, visit  www.saltresorts.com
Editors Notes:
The Lux Collective
The Lux Collective is a global hotel operator of own brands and managed properties: LUX*, SALT, Tamassa & Café LUX*. Successful hospitality experiences don't happen by accident – they are created through hard work, passion and the collaboration of a lot of people with diverse skills. The Lux Collective work together with some of the most passionate and creative thinkers and doers.  Together with their team members, stakeholders, vendors and partners they create and deliver some of the leading hospitality experiences in the world. The Lux Collective always puts people first and stays true to its values of being passionate, responsible and innovative in all that they do. 
SALT Resorts
SALT is a humanistic approach to hospitality created by The Lux Collective in September 2018, connecting modern explorers with meaningful travel experiences. Spearheaded by hospitality visionary and CEO of The Lux Collective, Paul Jones, SALT introduces a new breed of hospitality for the culturally curious. Devoted to the wonder of all things local and sustainable, SALT resorts take guests to people – not just places. It reveals to guests the beating heart of destinations and their communities and get them out there exploring it – the SALT way. The Lux Collective is committed to sprinkling salt all over the world: – Coming soon – SALT of Palmar, Mauritius (01 November 2018) and Salt of Wolong, Sichuan, China (2020) – An exciting boutique resort on the edge of the wild panda reserve.
Paul Jones (Chief Executive Officer)
Although he has spent five decades in hospitality, Paul Jones continues to infuse every day with passion & drive to achieve so much more in providing authentic experiences for world travellers. Prior to life at The Lux Collective, he was President of One&Only, where he was instrumental in successfully launching and growing the brand globally. Paul joined The Lux Collective in 2010, where he quickly established his mark as charismatic leader with a unique and passionate approach to hospitality management. He is all about the people, the culture, and the service. Paul directly oversees the company's strategic direction, spearheading the collective's global development plans. He is perso nally involved in every aspect of the business, ensuring that the concept development of each new brand and property is as disruptive and relevant as it can be. He is recognised as a leading figure in the establishment and development of the hotel and tourism industry in Mauritius having worked on the island for over 30 years, and was conferred the Dignity of Companion of the Order of Saint Michael and Saint George by her Majesty Queen Elizabeth II. Paul has also been awarded one of the highest honours by the President of the Comoros, the Cheval ier de L'Etoile d'Anjouan, for his significant contribution to the growth and development of the hotel and tourism sector in the Comoros.
*Source: AETOSWire